Event Summary: Next Summit 2023 – Enhancing Guest Experience in the Maldives
Keiretsu, in collaboration with Lutron, recently organized the Next Summit 2023 in Crossroads Maldives. The event gathered prominent hoteliers, hospitality experts, and industry partners, all focused on improving the guest experience in the Maldives' hospitality industry. The summit revolved around key topics such as digital transformation, sustainability, and cost management.
The event was inaugurated by Mr. Thoyyib, the Managing Director of MMPRC, who highlighted the importance of sustainable practices and digital transformation in a tourism-dependent country like the Maldives. He emphasized the need to balance exceptional experiences with environmental preservation and discussed how technologies like AI and IoT offer opportunities for smart energy-saving solutions.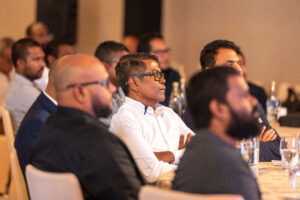 Sofwan Ahmed, Co-Founder of Keiretsu, delivered a keynote speech titled "Unlocking Hotels for Tomorrow," stressing the significance of innovation and collaboration in the hospitality industry. He predicted that the integration of IoT and AI would revolutionize the sector, envisioning future hotel rooms equipped with sensory capabilities to ensure exceptional guest experiences. Machine learning would play a crucial role in analyzing vast amounts of data for predictive analysis and proactive maintenance.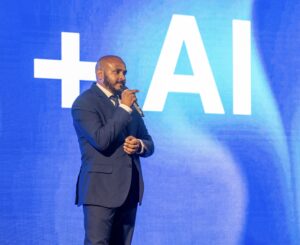 Lutron kicked off their presentation with the Sales Director for Lutron India & Subcontinent Region, Ripu Daman Sharma, introducing Lutron as a trusted leader in energy-saving and comfort-control solutions for lighting, shade, and temperature for over 55 years.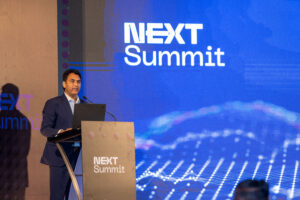 Nikhil Patel, Sales Leader, Hospitality Segment for Lutron India & Subcontinent Region, mentioned that their comprehensive offerings include intelligent building integration for properties worldwide. With automated lighting, shade, and temperature control, Lutron optimizes energy usage, enhances productivity, and improves guest comfort.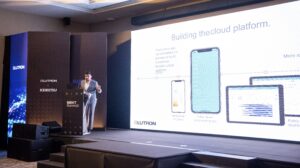 Jubin Thomas, Territory Sales Manager for Lutron India & Subcontinent Region, explained their guestroom control systems, myRoom prime and myRoom plus, and how the systems utilize occupancy sensing, door open/close, and keypad button press information to determine room occupancy and automatically reduce lighting and HVAC use, resulting in significant energy savings. Additionally, he proudly presented the most noiseless motor in the world for a shading system. The integration capabilities of Lutron systems extend to property, building, and door lock management systems, providing benefits for both guests and staff.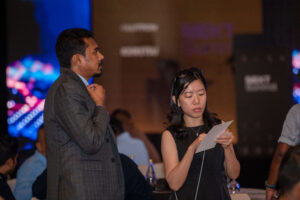 A panel discussion took place where the panelists shared their insights on various aspects of hotel technology and sustainability.
Adib, Chief Design Officer from Dewan Architects, Dubai, emphasized the importance of designing for sustainability by optimizing design, minimizing staff and people movement, and implementing efficient systems. He explained a simple example of a hotel utilizing sensors on salt dispensers, allowing staff to be proactive in refilling the dispensers, saving considerable time and energy through reduced staff movement. He also highlighted the role of regulations in driving sustainability standards.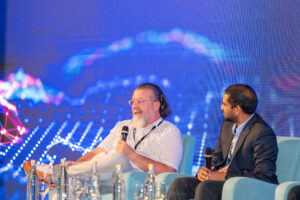 Aalim, Group Director of Talent and Culture at Villa Hotels, discussed the integration of technology and automation to address labor shortages and reduce costs. He mentioned the significance of retaining talent through rewards and recognition programs, as well as the potential of AI integration in talent acquisition. He reassured the audience that it's not AI that will replace job positions, but people who use AI that will replace those who don't.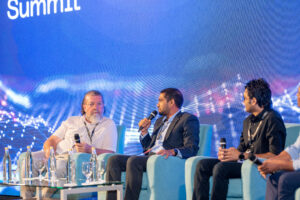 Muzah, IT Manager from Anantara Kihavah, explained the importance of developing technologies tailored to younger generations, such as mobile applications and utilizing social media platforms. He highlighted how automation and control systems can enhance operational efficiency and save costs in hotel settings.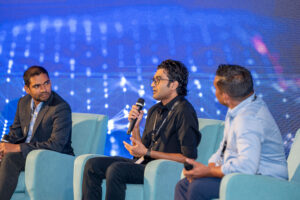 Naji, IT Manager from Hilton Amingiri, emphasized the need to consider the guest's perspective, incorporating their own content and preferences. He also highlighted the importance of efficiently managing energy usage based on weather conditions and occupancy levels.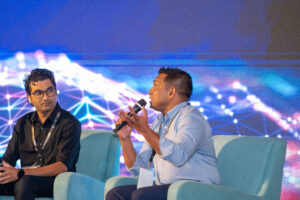 Overall, the panelists agreed that AI and technology play pivotal roles in driving sustainability. By embracing these advancements, hotels can strive towards creating smarter, more sustainable, and guest-centric establishments.
Keynotes given by Sana, Reiko, and Cheryline highlighted various aspects of lighting design and its impact on guest experiences in the hospitality industry.
Sana emphasized that lighting serves a functional purpose while also creating ambiance and allowing brands to create memorable experiences. Lighting can be used to create spaces that make guests feel relaxed or energized, depending on the venue. It can also be leveraged as an amenity to generate revenue for businesses. Sana highlighted the importance of utilizing lighting to elevate and produce a variety of experiences for guests, as well as creating "Instagrammable" moments that encourage customers to share their experiences and spread the word.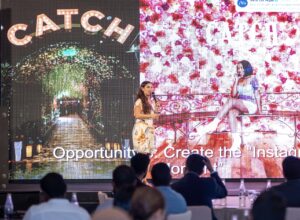 Cheryline focused on the role of lighting designers as bridges between electrical engineering and clients' visions. Lighting was described as an integral part of the human experience, and the goal is to curate and create memorable experiences for guests, whether during the daytime or at nighttime. She emphasized the significance of positioning lights away from people and towards the landscape to create the desired effect and ambiance.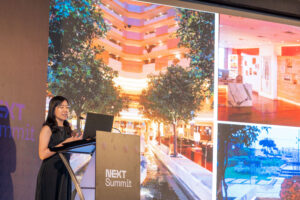 Reiko emphasized that lighting is all about stimulating and amplifying the senses of guests. By considering the transition of time and lighting of space, the best comfortable experience can be achieved. Reiko drew inspiration from nature, emphasizing the use of less light or minimum light, warm light, blue light, and positioning to create a variety of feelings for guests.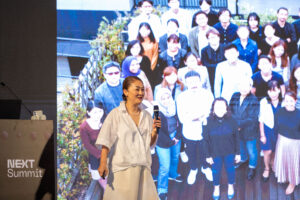 The Next Summit 2023 successfully brought together key players in the Maldives and International hospitality industry, fostering discussions on how to enhance the guest experience by leveraging innovative technologies, embracing sustainability, and thereby strenghening the Maldives' reputation as an enchanting paradise.